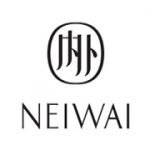 NEIWAI is a mid-to-high-end underwear brand that focuses on the comfort of close-fitting clothing. The company created underwear with the design concept of "respecting the feelings of women" and strive to find a balance of comfort, function, and beauty.
NEIWAI has a strong desire for its designers to work healthily and efficiently. 9am took this on board and created a workstation solution to help the design team constantly generate creative ideas.
The 9am digitalized workstations matched the interior style of the office. 9am also offered customized integrated configurations of workstation based on NEIWAi's specific requirement.