Will the coronavirus change the way we work? To be more specific, will working from home become mainstream? This is often asked when recent news have been mostly about "returning to normal operation." Having been in a work-from-home scenario for months now, some expect they will be going back to their offices and workplaces soon. They miss the sense of connection with coworkers and the feeling of working together to solve problems and to share achievements.
With many people feeling ready to resume work after a period of closure, it's time for us to talk about post-COVID protocols at the workplace. 9am will run a blog series to provide informative and actionable post-pandemic solutions that could help employers build up a safe working environment for employees.
Reduce Occupant Density
Public health experts keep warning people to avoid crowds and to stay at least 6 feet away from each other. This is absolutely necessary to avoid infection, but it seems not applicable when we talk about post-pandemic workplace rituals.
A recent research conducted by JLL (https://www.jll.com.hk/en/trends-and-insights/research/covid-19-global-real-estate-implications) showed a positive correlation between workplace density occupants and operational risk of contagion. This suggests employers should take actions to ensure a safe and healthy work environment when resuming activities. Organisations may have little choice but to limit the numbers of workers on-site.
It's easier to manually count numbers of people within a certain size of area. Concierge could even do that with a simple counter. But it's undoubtedly a waste to hire more hands to count every area in the building, such as the lounge, restrooms, meeting rooms and cafeterias, not to mention the problems that would arise from miscounts. A building management team would need a digitalized solution to provide them with accurate, real-time and analysable data, but without extra hands, a counting sensor could help with that.
9am's counting sensor offers accurate thermal detection and remote configuration without video camera. It excels in counting people as fast as one millisecond with 90% accuracy. Thermopile arrays are able to receive people's infrared radiation, and detect if there's any passers-by.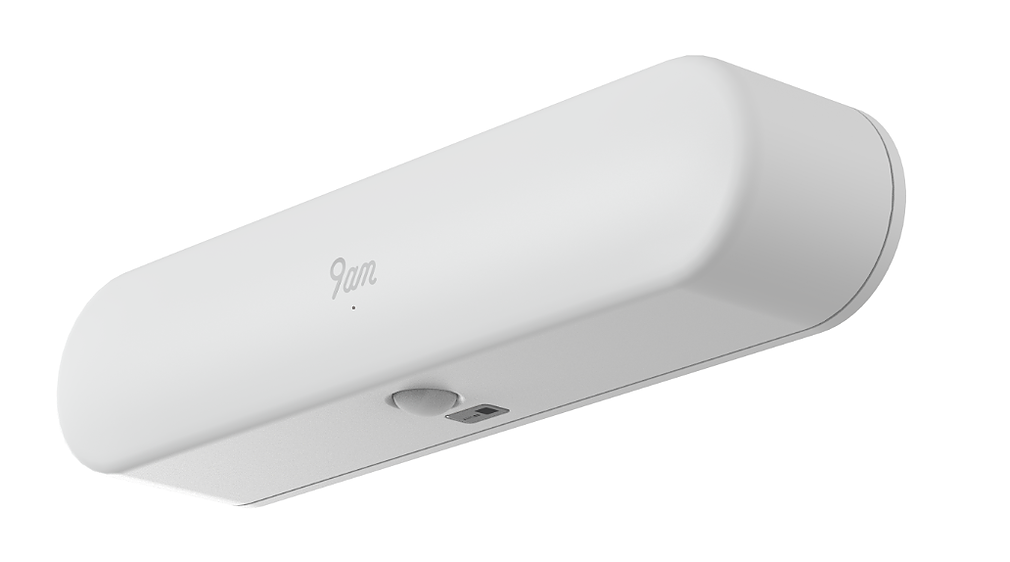 Sensors are positioned over entrances, counting those who go in and out. This information is recorded, and real-time data will appear on a dashboard so you can easily control the flow of employees and visualise exactly when maximum capacity has been reached. A weekly chart will show you the exact occupancy data divided by hour, so you can easily manage access to a certain area.
The video below will show you how 9am's counting sensor accurately detects several different circumstances, such as only 1 person passing by, multiple persons passing by at the same time, those rushing in and those turning back.
In the next post of this Safe Office Solutions series, we will talk about what workplace infrastructures could be utilized to elevate employees' wellness during the pandemic.