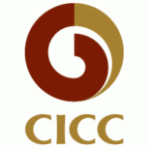 China International Capital Corporation (CICC) is the first Chinese joint venture investment bank listed on the Hong Kong stock exchange.
Workstation visualization management
9am provided a digitalized workstation with smart control system in this project to improve the overall office experience and work efficiency of CICC's employees.
Customized executive desk with thickened table legs for larger desktops and fire proof panels to enhance safety. Equipped with under table cabinet and cabinet top cushion to create a flexible co-working area.
CICC uses the 9am space management dashboard to check real-time usage of each workstation. This allows them to make smart and efficient workstation allocations.