9am's Premium Workspace Client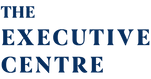 The Executive Centre (TEC) is a global platform for flexible workplace solutions. Each Executive Centre offers a prestigious address with the advanced infrastructure to pre-empt, meet, and exceed the needs of our ambitious members.
9am is one of TEC's 4 global strategic partners, and has been providing all TEC offices with digitalized workstations since 2016. 9am helps to create a healthy, high-quality and avant-garde office space for TEC that improve employees work efficiency.
9am provides exclusive product configurations for TEC worldwide branches, plus localized technical support to make sure all projects run smoothly.