Ergonomics is about enhancing productivity and wellness at work, and our partnership with 9am's workstations is an example of this in action.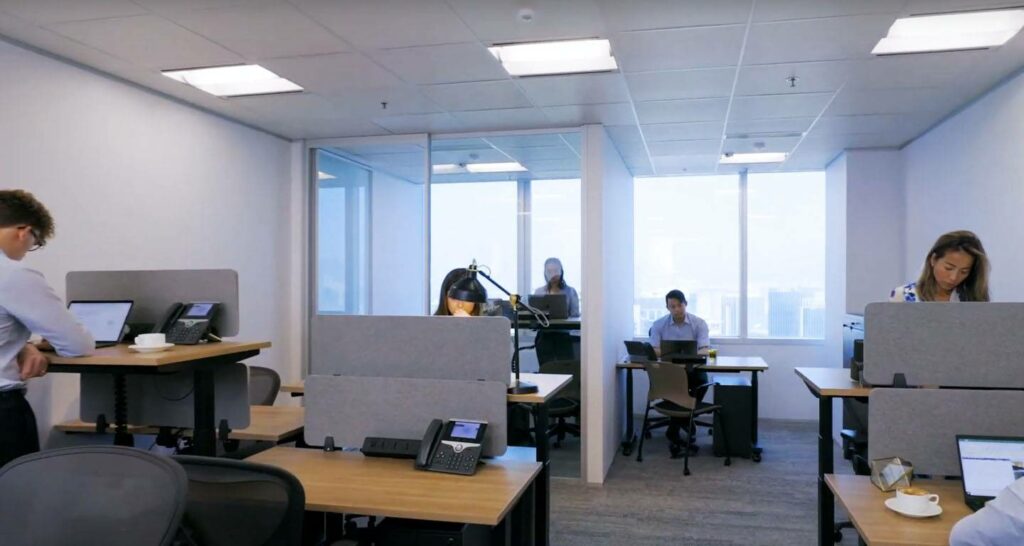 Founded in 2015, 9am is a pioneering company leading workplace digitalisation through innovative smart design and corporate solutions that focus on ergonomics and productivity. 9am built a presence in over 12 countries and serve more than 1,600 office spaces. In 2017, 9am became a strategic partner of Microsoft in smart office and smart building and now serves large multi-national companies such as Siemens, BMW and, of course, The Executive Centre.
Our partnership with 9am has been one of true collaboration and the alignment of values. Having balanced technology, ergonomics and design ingenuity, we are excited to support their efforts in modernising and innovating the workspace by implementing healthy practices and resources that inherently promote productivity and well-being.
Below is an excerpt from a conversation with 9am about our corporate partnership and ergonomics:
TEC:
At The Executive Centre, we always strive to improve our Members experience through the interior design of our spaces. As a crucial element that brings our workspaces together, 9am's height-adjustable standing desks presented us with a beautiful melange of smart design, ergonomics and modern aesthetics. So, for us, our now long-standing partnership has been a natural one from the beginning. How did you find The Executive Centre in your early days, and has your perspective evolved since collaborating with us?
9am:
The Executive Centre stood out to us not only because you are one of the world's leading premium flexible workspaces provider, but also because the value that you provide your customers/Members are set to the highest of standards. We believe the current standard of flexible workspace industries has been pushed forward through your mission value and excellent design, furnishing and customer service. Since our partnership, we have seen how flexible workspaces are not limited to the trendy entrepreneur or tech-savvy enterprises and very suitable for enterprises and traditional companies. Through TEC, we have seen the potential of premium flexible workspaces as our 9am products have now been distributed across the TEC's markets and now serve businesses and entrepreneurs in various industries around the world.
TEC:
Many of our Members also tell us how much they appreciate the flexibility and dynamism that having 9am desks in their Private Offices provided them. This was precisely the exciting potential we saw in offering these workstations across our network. To be a premium flexible workspace provider, we want to provide premium work furnishing too.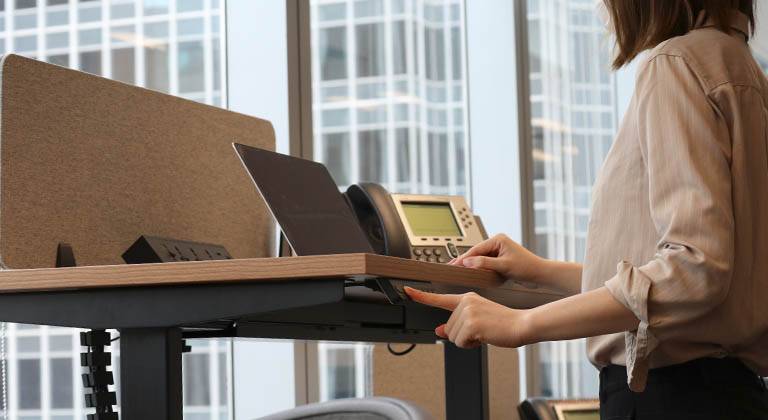 9am:
What's interesting to us is how we share similar ambitions towards design despite being in different industries. For instance, we both have the ultimate goal of improving users' general well-being and productivity through our revolutionary products. This vision blends harmoniously well alongside TEC's Member-First philosophy.
TEC:
What was your impression of Flexible Workspaces before meeting TEC? Did you imagine your workstations could become a part of our signature design?
9am:
Before our partnership, our general impression towards flexible workspaces, in general, was that such spaces provided agility for small companies or studios who did not have the financial capital to obtain an entire office floor. However, the Executive Centre superseded our expectations by showcasing themselves as more than an office provider and a complete service provider covering every facet of the office work with locations in the most sought-after building developments in the Asia Pacific.
Moving forward, as TEC continues to expand around the world, we are so pleased to continue our partnership in providing our digital height-adjustable workstations as a part of TEC's signature workstation package. With health and well-being becoming a more prominent focus of corporations and business leaders in the future of work, our workstations are a part of the solution in preventing adverse health issues, demotivation and absenteeism.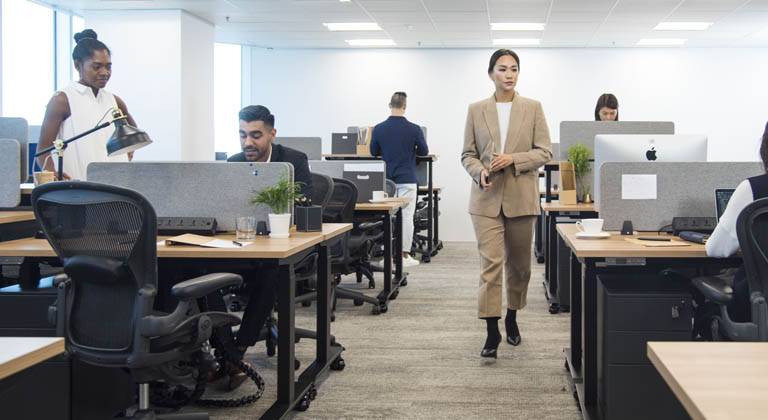 TEC:
We believe that workstations like 9ams shouldn't be a luxury, but part of the norm. After all, having the choice to stand or sit, adjust the height according to one's own size and allow oneself to stretch legs without being cramped should be a part of workplace standards. The office is a living, breathing, dynamic environment, and we believe that with the right technology and resource, the workspace and furnishing can encourage creative outside the box thinking.
This is a blog has been updated on TEC's website on 18 June, 2021. Please go to this link if you would like to read the full content.